Vashon's Radio Station: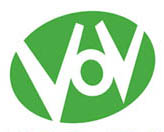 "The mission of the Voice of Vashon is to help our Island neighbors create, produce and distribute locally oriented audio and video programming; and, to provide a communications lifeline in case of an Island emergency."
John L. Scott Vashon is proud to be a founding underwriter of Vashon's own local radio station.

The Vashon-Maury Island Beachcomber
Weekly newspaper featuring local news, sports, arts, entertainment, and classified advertising. Special sections are printed virtually every month that highlight areas of particular interest to Islanders.

Weekly alternative newspaper offers another perspective on Vashon events and Island lifestyle.